May 10, 2021
5/10/21
Impress your friends with five fast facts about textile artist Sonya Clark (b. 1967), whose midcareer survey, Tatter, Bristle, and Mend, is on view at NMWA through June 27.
1. Hair's to You!
Clark's fascination with hair began at an early age, when neighborhood teenagers plaited her locks. She often uses human hair in her textile works because it's a material loaded with meaning. Hair can serve as a portrait of an individual, a record of one's ancestry, and an arena through which society negotiates race.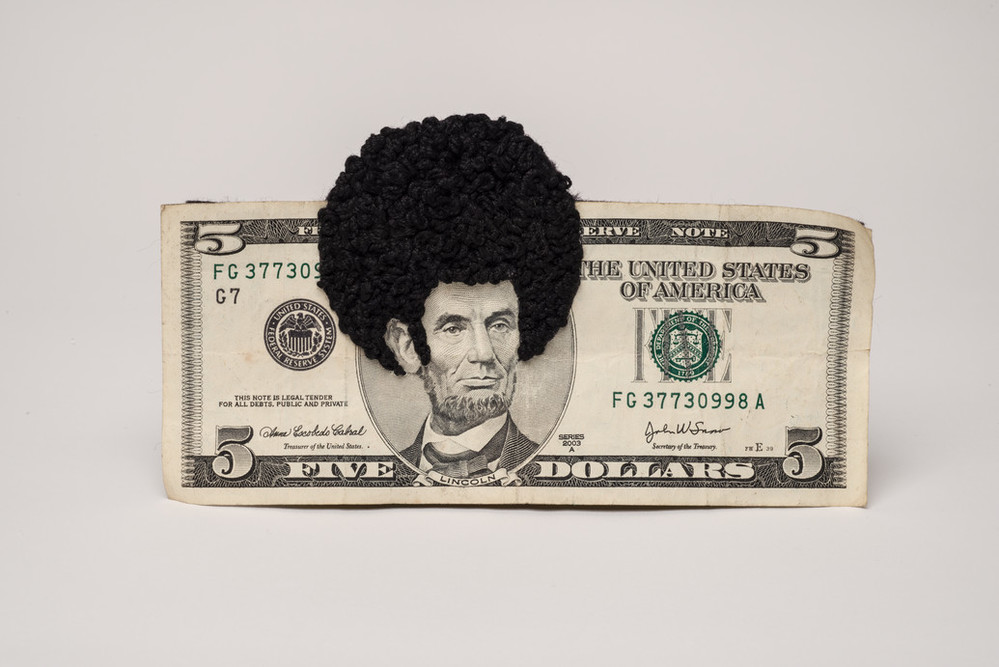 2. Picturing Pride
The artist alters a variety of familiar objects, like currency and combs, to create powerful portraits of prominent figures from American history. Her representations celebrate Abraham Lincoln for his role as an early civil rights leader, Barack Obama as the first black president, and Madame C.J. Walker as a civil rights activist and self-made millionaire.
3. "Bad" Hair Day
Prevailing social constructs have stigmatized black hair as "bad." Clark addresses race-based valuations of hair in works like NAP (2011). By reclaiming and embracing a word that has traditionally held negative connotations, she calls into question assumptions that silky, straight, smooth hair is the only "good" hair out there.
4. Salon Style
The Taubman Museum of Art's exhibition Follicular: The Hair Stories of Sonya Clark included works by Clark as well as a collaborative project. Richmond-area hairdressers contributed textiles inspired by black hairstyles to Clark's The Hair Craft Project. "Hairdressers are my heroes," says Clark.
5. Unraveling Racism
In Unraveling and Unraveled (2015), Clark painstakingly deconstructed, thread by thread, a Confederate flag. For many Americans, this symbol represents bigotry and oppression. With three quarters of the flag left intact Clark leaves the process unfinished, suggesting that the hard work of defeating racism is not done.