February 9, 2023
2/9/23
Museum Shop director Adriana Regalado spoke with Ferren Gipson—a London-based art historian, writer, and textile artist—about her books, her practice, and more.
Check out Gipson's books The Ultimate Art Museum (2021) and Women's Work: From feminine arts to feminist art (2022) in the Museum Shop!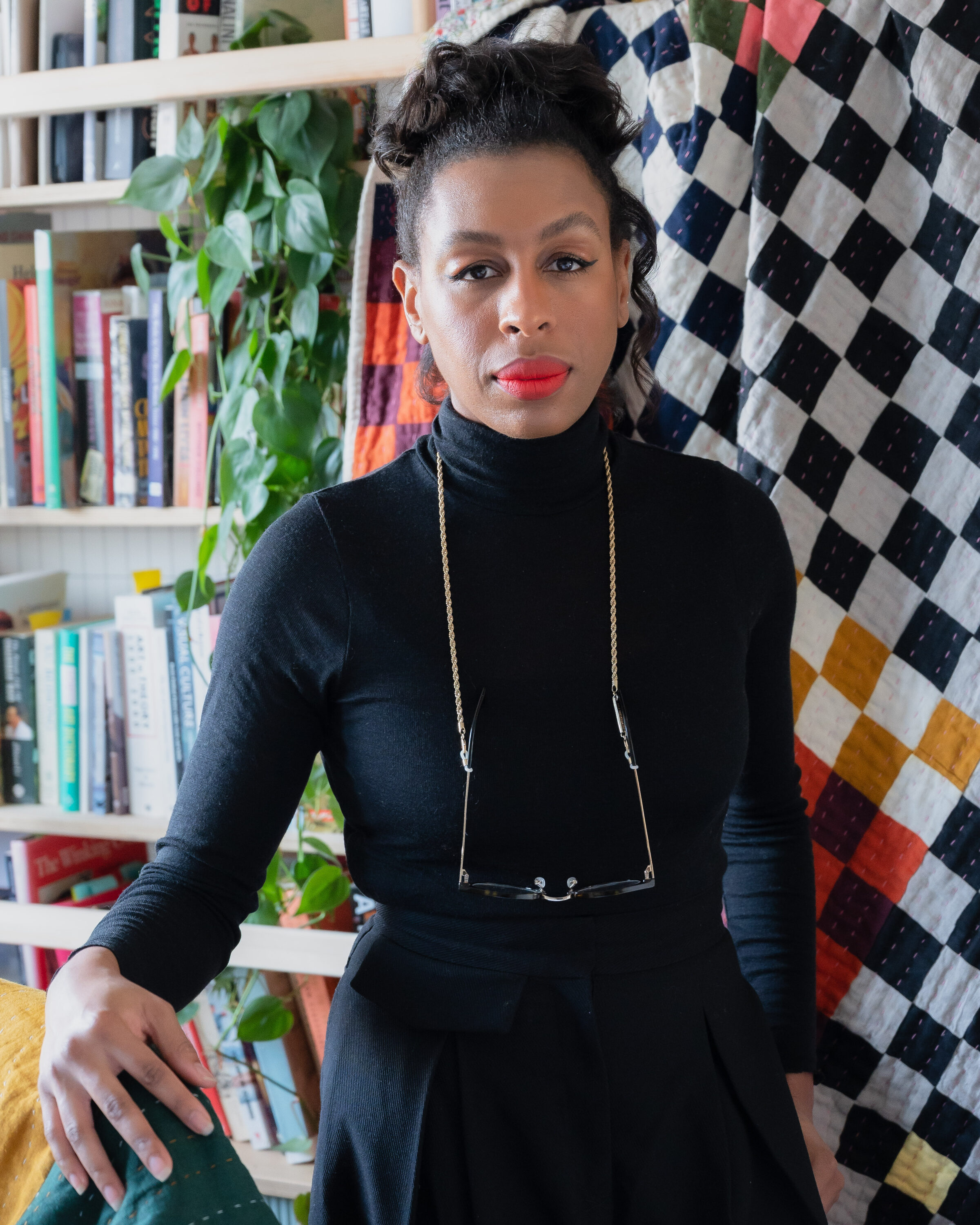 How did you choose what works would make it into each of the galleries in The Ultimate Art Museum?
I spent a lot of time looking at actual museum floorplans, my art history notes from college, and other books to observe how art historical information is typically structured. Then, I asked myself what I wished I could change or add. I wanted to represent diverse voices and perspectives throughout the book, so that was at the fore of my mind.
Your projects include writing, research, podcasts, textile work, and short videos. How do you do it all!?
My excitement for my work is a great motivator. I often have multiple projects going at once, but I mentally break things down into smaller tasks and tackle them one at a time. My joy for what I do makes it easier to find time for things.
Your textile work is part of the current exhibition The New Bend. What is the greatest discovery that you've made from your textile practice?
I'm honored to show my work in The New Bend—Legacy Russell has done a phenomenal job with the three iterations of that show. Developing my textile practice has been very rewarding. I've been able to connect with memories of my paternal grandmother and great-grandmother, who also made quilts, and to explore my own thoughts around self-expression, womanhood, and the history of textile art. It was also helpful to do in conjunction with writing Women's Work. Creating my own work offered me an enriched perspective as I was writing on the topic.
Does your background as an art historian influence your artistic practice?
I think it does. Through my research, I absorb a lot of information—passively and actively—and I think that feeds my tastes and curiosities. My curiosities then drive some of the experiments in my practice. I spent a long time exploring how I could create painterly textiles, which has resulted in my series of quilted works called "Culminations." This stemmed, in part, from my interests in abstract expressionism and color field painting. Also, I believe in communicating information in an accessible way, so that carries through in the way I try to talk about my work.
How do you think the field of art history is changing in the digital age?
One of things that has been especially helpful in recent years is the digitization of information and images. This makes information more easily accessible for people around the world and means that we can hopefully start to see more voices and perspectives emerge.
As a collector, how do you know when it is time to welcome a new artwork into your home? What is the most recent piece you've acquired?
I try to listen to my emotional response to a work. If I am excited about an artwork or artist, then I know it's a good idea. My most recent piece is by Anya Paintsil, who is a Welsh and Ghanaian artist exploring materiality and identity through textiles.
What five women artists would you invite over to your beautifully renovated kitchen for tea and biscuits?
Helen Frankenthaler, Betye Saar, Agnes Martin, Alma Thomas, and Augusta Savage.