January 19, 2023
1/19/23
Museum Shop Director Adriana Regalado sat down with Senior Membership Manager Gabrielle Awuma for a conversation about art, museums, and fashion.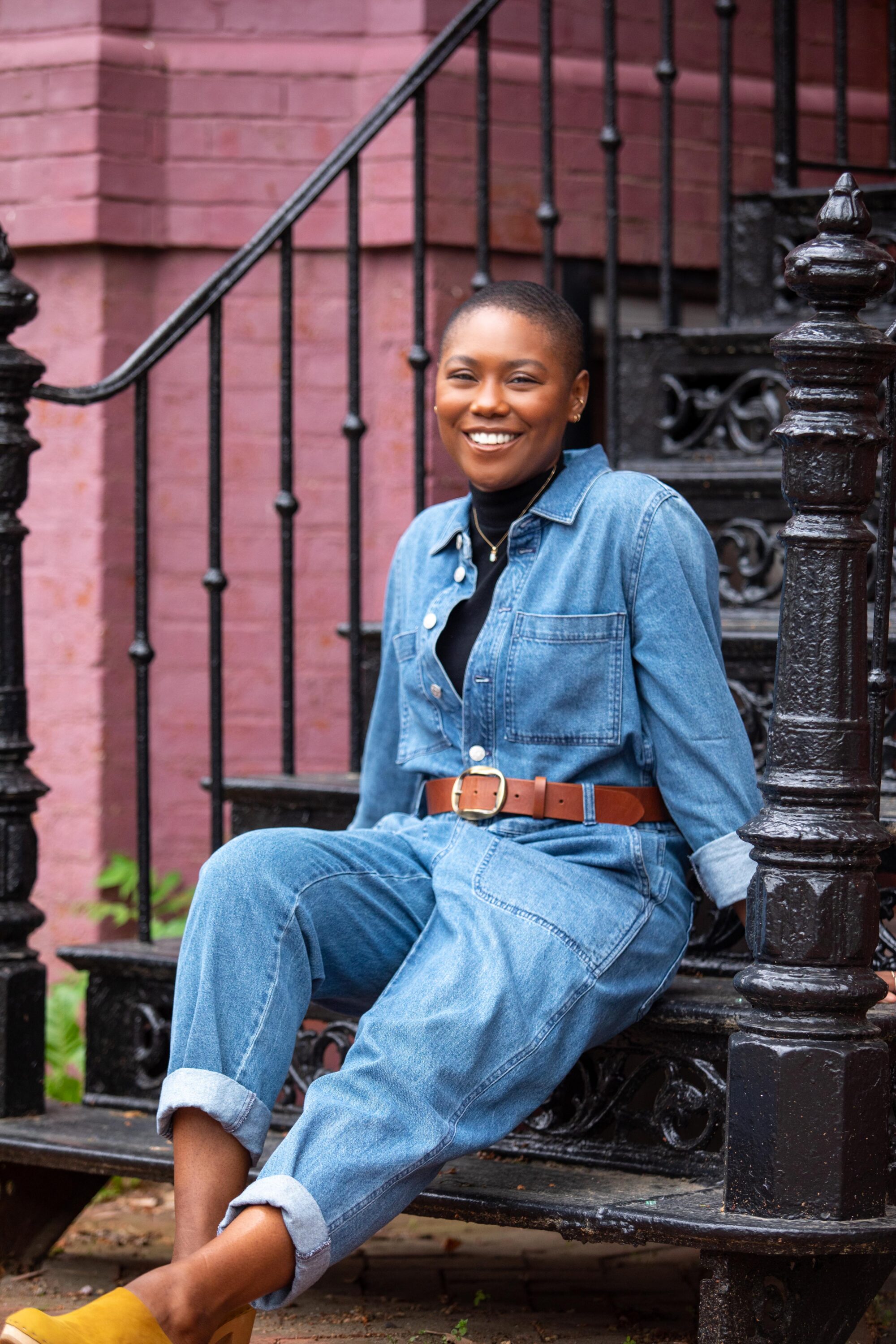 You majored in studio art at Hollins University. Did any artists influence your choice to study art?
Georgia O'Keeffe played a large part in my decision. We had a lesson on O'Keeffe in my first art class, and the work I created for that assignment was included in the local art museum's student exhibition. That solidified things for me.
You've worked at a few art museums—what is uniquely special about art museums versus other cultural institutions?
Art museums are one of the few places where a person can really linger and reflect. I can stumble upon a work that speaks to me and carve out a private moment, even in the noisiest gallery, to be present with the work.
What exhibition has left the most memorable impression on you?
Joan Mitchell at the Baltimore Museum of Art. Mitchell is one of my favorite artists, so I couldn't miss her retrospective. It was incredible to see so many of her large scale works in person.
An honorable mention goes to Alma W. Thomas: Everything Is Beautiful at The Phillips Collection. Thomas's watercolors have been on my mind ever since.
Has working in museums changed your own personal relationship with art?
There was a time when visiting a museum felt like work, and I just stopped going all together. Then the pandemic happened. I had a lot of time to reflect on my priorities and values, and I was reminded that art is one of them. Once the world started to reopen, visiting museums and seeing the works of artists I love became a non-negotiable.
You have a thoughtful relationship with fashion. What is the function of fashion for you?
Fashion, or more specifically personal style, is a form of self-expression. A way to create and convey meaning. I'm an emotional dresser, so the act of selecting clothing serves as a daily temperature check for me. Over the years, I've created a wardrobe that expresses my moods, emotions, and outlook on the world around me. It's become a great visual shorthand. I ask myself questions like "what are you thinking" or "how are you feeling," and my answers determine how I decide to show up in the world that day.
You have a deep affinity for waffles—what five women artists would you want to share a stack of waffles with?
Danielle McKinney and Jenna Gribbon. Also, Pat Steir, Alison Hall, and Joan Mitchell, only if there's a safe way to communicate to those who've passed on. I would hate to open a portal to something I cannot handle or control.